Easy & Comfortable Approaches
To Make Holiday Plan With Us
RESERVATIONS & PAYMENT
Atlantis Tours must have a copy of the passport for all bookings. It avoids any misunderstandings concerning passengers' correct names and is needed for entering TSA information for the flight tickets. To book a tour, you will fill out a form. This booking agreement will be binding by paying the deposit of $1000 per person for Land Only tours. International flight is due upon booking and will be added to the deposit. The final balance is due 40 days before departure. Checks, Direct Deposits, VISA, MasterCard, and Amex are accepted as forms of payment. The booking invoice must be reviewed and verified, and Atlantis Tours must be contacted immediately if there seems to be anything incorrect. Atlantis Tours cannot be held responsible if we are not notified of inaccuracies within 3 days of sending the invoice. We reserve the right to correct pricing in case of a billing error.
TRAVEL DOCUMENT
Each passenger is responsible for bringing the necessary travel documents, such as passport and visa, flight tickets, tour and accommodation documents sent by Atlantis Tours. The passports must be valid for a minimum of six (6) months after the end of the trip. We will write the visa rules and information in the specific tour program.
The name in the passport must match the name on the airline ticket. Any changes to your flight ticket will be considered a cancellation and new booking due to the rules of the airline companies. Tour documents are normally sent 21-15 days before departure and sent electronically with full payment. In case of a client is denied entry to a country on the border for any reason, Atlantis Tours cannot be held responsible for the accommodation or return flight changes of flights. We will do our best to assist the situation.
GENERAL CANCELLATION RULES
Flight tickets are non-refundable. Cancellation of land only-tours, 75 days prior to departure: $200; 74-50 days: $1000, less than 50 days: nonrefundable. Cancellation fees may also apply to any additional services, including accommodations, independently supplied services, cruises, and optional excursions reserved before, during, and after the tour. Please note that Safari-tours in Africa have a different deposit and cancellation policy. Cancellations must be sent by email. A change of itinerary or traveler name (substitution) after receipt of deposit will be treated as a cancellation and new reservation; standard cancellation fees apply. Trip cancellation insurance is recommended.
TRAVEL INSURANCE
The client is highly recommended to have trip cancellation- and travel insurance. Trip cancellation will protect you if sickness occurs before your trip starts. It is recommended to have travel insurance to protect you from sickness and protect your luggage and personal belongings. Atlantis Tours is not responsible for loss, damage, or theft of luggage or personal belongings, or for personal injury, accident, or illness. Atlantis Tours offers Allianz Global Protection.
AIR TRANSPORTATION
Airfare is booked in economy class and is non-refundable (if requesting a specific carrier, an additional charge may apply) from the city specified in the itinerary. The tour package price reflects airfare currently in effect & is subject to change until ticketed. Inquire about airfare options from your home city. Passengers coming from different cities booked or deposited at different times may be booked on alternate routings/different flights. Passengers are responsible for delays on domestic flights (purchased as separate tickets) in connection with an international flight. If using frequent flyer miles, participants must book directly with the carrier.
Purchase of a domestic ticket to connect with International Flight:
It is recommended that you do not purchase airline tickets until the land portion of your tour is guaranteed to operate.
If booking a domestic flight to connect with the trans-Atlantic flight, an overnight (at least for eastbound travel) or an early flight (with at least one backup flight available) is recommended.
Also note: carriers will not necessarily allow passengers to check bags through to the final destination with multiple tickets. Thus passengers will only check the bag to the destination on the first ticket(s). The passenger must collect the baggage at baggage claim for their first ticketed destination and then recheck their baggage with the down-line carrier for the next flight. Various baggage restrictions may also apply subject to carrier guidelines.
Atlantis Tours is not responsible for:
Any costs/fees relating to airline delays, rescheduling, or cancellation. If you miss your departure flight, it is your responsibility to work with the airline on which you are ticketed to reach your destination.
Any additional expenses incurred before joining the tour package will not provide any refund for services or portions of missed trips due to canceled, rescheduled, or delayed flights.
Choice of seats on airlines are usually chargeable and not included in a package trip. 
LUGGAGE
Size and weight limitations for carry-on and checked baggage on international, inter-European flights. Domestic flights vary from airline to airline and are subject to change, so please check with the applicable carrier before departure. Due to limited motor coach capacity on the land portion, we allow only 1 suitcase and 1 carry-on per person. Luggage handling at hotels for 1 suitcase is provided. Airport porter is not included as security regulations require that travelers handle and be responsible for their luggage. No responsibility is accepted for loss of or damage to baggage or any traveler's belongings. Baggage insurance is recommended.
SPECIAL REQUESTS
Special requests for hotel rooms and flight seating must be given upon booking. However, are these requests outside of our control and therefore cannot be guaranteed. The hotel management assigns all rooms upon arrival. Please note that throughout Europe, it is standard policy that hotel rooms are not available for check-in before 2:00 PM.
SMOKING
Smoking is not permitted on airplanes or motor coaches.
SERVICE CHARGES, TIPS & TAXES
Gratuities to tour director/guide and driver are customarily left to the tour member's discretion. They are therefore not included in the tour cost. All service charges and taxes at hotels are included, so extra tipping will not be necessary.
MEALS
Meals; breakfast, lunch, and dinner are specified in each program itinerary. You should submit special requests for meals due to allergy in writing with final payment. Special meal requests cannot be guaranteed.
UNUSED SERVICES
No refunds can be given for unused service or accommodation booked and paid.
ITINERARY VARIATIONS
Atlantis Tours reserves the right to make necessary changes in the itinerary to your benefit. This is subject to government rules or operational reasons for sites, museums, cruise itineraries, Etc.
HOLIDAY PACKAGES DO NOT INCLUDE:
International airfare
Local airport fee, departure tax, if mandatory
Passport fees
Visa fees, where required
Covid-19 PCR test when required by the government, at the destination, and in the USA
Personal expenses such as laundry, liquors, wines, mineral waters, phone, valet, Etc.
Meals not specifically listed as included
Expenses due to flight delays, strikes, bad weather, or other irregularities
Travel insurance
Excess baggage charges
Individual services apart from the group might include transfer from/to airport-hotel
Any expenses for à la carte meal items not included in pre-planned menus
Gratuities for tour guides, city guides, and driver
PARTICIPATION
Atlantis Tours reserves the right to reject any client whose conduct is deemed incompatible with the other participants' interests. It may accept children traveling with an adult for participation from 8 years. Travelers must report any disability requiring special attention at the time of registration. A qualified and physically able companion must accompany travelers who need assistance (such as walking, getting on and off motor coach, Etc.) and assume full responsibility for their well-being.
RESPONSIBILITY
Atlantis Tours, its agents, employees, representatives, associated companies, and travel agencies through which booked the tour are not responsible for any damages, accidents, losses, detention, annoyance, consequential damages of any kind; delays, and expenses due to the same; quarantine, strikes, force majeure, failure of any means of conveyance to arrive or depart as scheduled; disturbances, government actions, restrictions or regulations, discontinuance or change in transit or hotel services or schedules; and any other causes over which we have no control and which are not caused by any negligence, wrongful action or omission on the part of Atlantis Tours, its agents, employees, representatives, associated companies and travel agencies. Without limiting the above, you are hereby given notice. You hereby understand and agree that all tickets and coupons are issued. All arrangements for transport or conveyance, or hotel accommodations, and any other arrangements provided herein, are made only on the expressed condition that we shall not be liable for any injury, damage, loss, expense, accident, delay, problem, or irregularity which may occasion either because of any defect in any vehicle or aircraft or other means of conveyance, or through the acts, omissions or defaults of any company or person engaged in conveying the passengers herewith, or of any hotel proprietor or servant, or any other person, firm or entity, not under the direct supervision, control or employment of Atlantis Tours, its agents, employees, representatives, associated companies and travel agencies. Atlantis Tours reserves the right to accept or reject any person as a tour participant, to expel any tour participant from the tour, and to make any changes in the itinerary, whenever, in the sole discretion of Atlantis Tours, it deems it necessary for the comfort, convenience or safety of the tour participants.
CANCELLATIONS BY TOUR OPERATOR
Atlantis Tours reserves the right to cancel any tour up to 30 days before departure. If the tour is canceled, Atlantis Tours has no responsibility beyond the full refund of monies paid by the participants, including any additional costs or fees related to the issuance and cancellation of airline tickets or other travel reservations not made by Atlantis Tours.
CALIFORNIA SELLER OF TRAVEL LAW
Atlantis Tours is registered in California as a seller of travel. Atlantis Tours' seller of the travel registration number is 2116979-40. Registration as a seller of travel does not constitute approval by the State of California. Atlantis Tours is a participant in the Travel Consumer Restitution Fund, which provides restitution in certain circumstances to guests who are residents of California.
TRADEMARKS
"The trademarks, logos, and service marks (collectively the "Trademarks") displayed on this Web Site are registered and unregistered trademarks of Atlantis Tours Egypt Reiser. The government serial number is 86240841.
Nothing contained on this Web Site should be construed as granting, by implication, estoppels, or otherwise, any license or right to use any Trademark displayed on this Web. Your misuse of the Trademarks displayed on this Web Site, or any other content on this Web Site, except as provided herein, is strictly prohibited." All other trademarks belong to their respective owners.
What information do we collect?
We collect information from you when you register on our site, place an order, subscribe to our newsletter, respond to a survey or fill out a form.
When ordering or registering on our site, as appropriate, you may be asked to enter your: name, e-mail address, mailing address or phone number. You may, however, visit our site anonymously.
What do we use your information for?
Any of the information we collect from you may be used in one of the following ways:
– To improve customer service
(your information helps us to more effectively respond to your customer service requests and support needs)
– To process transactions
Your information, whether public or private, will not be sold, exchanged, transferred, or given to any other company for any reason whatsoever, without your consent, other than for the express purpose of delivering the purchased product or service requested.
– To administer a contest, promotion, survey or other site feature
– To send periodic emails
The email address you provide for order processing, may be used to send you information and updates pertaining to your order, in addition to receiving occasional company news, updates, related product or service information, etc.
Note: If at any time you would like to unsubscribe from receiving future emails, we include detailed unsubscribe instructions at the bottom of each email.
How do we protect your information?
We implement a variety of security measures to maintain the safety of your personal information when you place an order
We offer the use of a secure server. All supplied sensitive/credit information is transmitted via Secure Socket Layer (SSL) technology and then encrypted into our Payment gateway providers database only to be accessible by those authorized with special access rights to such systems, and are required to?keep the information confidential.
After a transaction, your private information (credit cards, social security numbers, financials, etc.) will not be stored on our servers.
Do we use cookies?
We do not use cookies.
Do we disclose any information to outside parties?
We do not sell, trade, or otherwise transfer to outside parties your personally identifiable information. This does not include trusted third parties who assist us in operating our website, conducting our business, or servicing you, so long as those parties agree to keep this information confidential. We may also release your information when we believe release is appropriate to comply with the law, enforce our site policies, or protect ours or others rights, property, or safety. However, non-personally identifiable visitor information may be provided to other parties for marketing, advertising, or other uses.
Childrens Online Privacy Protection Act Compliance
We are in compliance with the requirements of COPPA (Childrens Online Privacy Protection Act), we do not collect any information from anyone under 13 years of age. Our website, products and services are all directed to people who are at least 13 years old or older.
Changes to our Privacy Policy
If we decide to change our privacy policy, we will update the Privacy Policy modification date below.
This policy was last modified on June 1, 2019
Contacting Us
If there are any questions regarding this privacy policy you may contact us using the information below.
Atlantis Tours LLC
Bakersfield, California 93311
USA
As per September 2023 there are no COVID restrictions for traveling.
General passport information that applies to all countries The passport must be valid for a minimum of 6 months after returning home.
It is always a good idea to bring a copy of the passport with you, which is stored in a place other than the passport itself, should you be
unlucky to lose it. The visa rules below apply to citizens of United States of America. Other nationalities: please contact Atlantis Tours.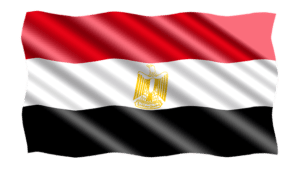 EGYPT
US citizens do not need to apply for a visa to Egypt. It can be purchased on entry upon arrival at the bank branches at the airport.
As of September 2023, the visa costs $25 per person, paid in cash.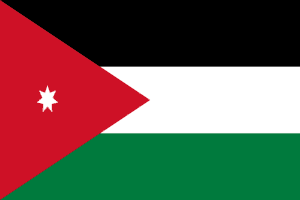 JORDAN
Jordanian authorities have removed the visa fee for tourists. The criterion for this is that you have at least 2 hotel nights and travel
through a tour operator. Local tour operators must have a copy of their passport well in advance of arrival. A copy of the passport must
be sent to: mail @ atlantistours.us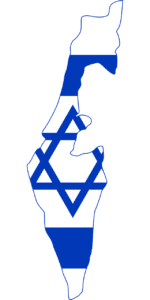 ISRAEL
US citizens receive a free tourist visa (B2) for a period of up to three months upon entry into Israel. A visa is therefore not required.
Passports are no longer stamped upon entry into Israel. Upon arrival, you will be given a "Border Control Entry Permit" (a paper the
size of a credit card), printed B2 (tourist visa), arrival date, visa expiration date and personal details. This card serves as proof of legal
entry and residence in the country, and should be kept in a safe place.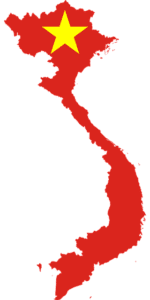 VIETNAM
US citizens who are going to visit Vietnam for up to 15 days do not need a visa. Upon arrival in Vietnam, a passport, valid for a minimum of six months from the date of entry, and a return ticket or ticket to a third country must be presented. Other documentation that proves departure before 15 days will also be accepted, such as hotel reservations in the next country.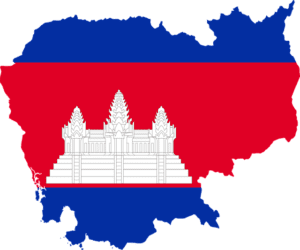 CAMBODIA
Passports must be valid for at least six months after returning from Cambodia. As a Norwegian citizen, you can get a 30-day tourist visa upon entry. You must bring 1 passport photo and 30 US dollars. A copy of the passport must be sent to: mail@atlantistours.us. Upon entry to Cambodia, you will receive entry and exit papers as well as a customs declaration, which is very important to keep in safe place as it must be handed in when you leave the country.